Contract Generator
17th January, 2023
Currently working on personal project of a Quote and Contract Generator, utilizing Jotform and Airtable. The aim is to be able to generate a quote for a client and then issue a relevant contract for the client to sign, this, in turn, will aggregate relevant information of the client pertaining to the particular client project, giving relevant timelines, and meet client expectations with the relevant caveats and inclusions/exclusions to that particular project.   The aim will be to integrate a previous project that issues invoices and create a smoother experience for freelance workers to stay on top of their "boring" business management.
Airtable – Invoice & Accounting
16th November, 2022
Utilizing the strengths of Airable to create a data-driven application for creating an accounting and invoice system. Tracking payment, profitability, expenses and availability of resources.
Sketchup – 3D Design Ideation
13th October, 2022
Rolling back the years, I did originally study architecture and worked in various design offices for a considerable amount of time.    So it came as a surprise that a private client requested a design implementation of a flood protection concept for their house in France.   I was not sure how to take this project as it does not ordinarily fall into the remit of my freelance work here at DevMatters, however, utilizing SketchUp to work on a 3D survey to propose ideations for the new house layout was quite a joy.   In essence the property occasionally gets flood by an adjacent river, while other structural measures have been carried out the utilization
Freelance with Lazy Bear Creations
20th May, 2021
Freelance working with Lazy Bear Creations to deliver customer journey design interfaces for various large utility companies based in the UK.  Based on the client's requirements these projects were carried out in Sketch.  Roles of the position involved ideation, wireframing, UI and UX design, using existing assets and ideation, generation and drafting of new visual assets and liaising with graphic-designers for creating new stock graphics for features of the client's project.
iOS project
30th December, 2020

The aim of this project was to map all user journeys for the UX of a start-up app based for the US market, the goal also required to implement some UI in order to communicate the usability of the product for developers and investors.   The project remains on hold and is waiting upon financial support before full development continues. The project was completed in Adobe XD and Adobe illustrator.
AthenaPilates.co.uk
24th August, 2018

Athena Pilates is a pilates studio and treatment room centre, based in Bexleyheath London.   The brief was to orient attendees to find timetables, pricing and class information.
DCC Racing
29th December, 2017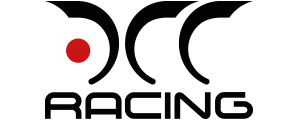 DCC Racing is an exhaust manufacturer based in Barcelona, Spain.  The client required the website to showcase the types of modifications they have completed and allow their users to follow them on social media.   The website was designed fully responsive in WordPress.
Bauen SL is a construction contractor based in Barcelona Spain.  The website was designed to be responsive and multilingual based on WordPress CMS for user control and scalability.
Oliver Han Music
26th May, 2017

Oliver Han is a musician based in London, his website allows his fans to listen to his music and find out information about upcoming events and direct them to updates regarding new releases and contact.  This responsive design was made in WordPress.
Lyons O'Neill
20th March, 2015

Working with Lyons O'Neill to produce a front end to their customers. The goal was to simplify the website to represent the company core values with less visual distractions whilst modernizing for devices in a responsive manner. This project was to migrate from static to database driven content using WordPress which allowed the client to self-manage their own  content and marketing material as necessary.