iOS project
30th December, 2020

The aim of this project was to map all user journeys for the UX of a start-up app based for the US market, the goal also required to implement some UI in order to communicate the usability of the product for developers and investors.   The project remains on hold and is waiting upon financial support before full development continues. The project was completed in Adobe XD and Adobe illustrator.
AthenaPilates.co.uk
24th August, 2018

Athena Pilates is a pilates studio and treatment room centre, based in Bexleyheath London.   The brief was to orient attendees to find timetables, pricing and class information.
DCC Racing
29th December, 2017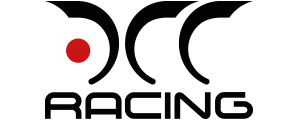 DCC Racing is an exhaust manufacturer based in Barcelona, Spain.  The client required the website to showcase the types of modifications they have completed and allow their users to follow them on social media.   The website was designed fully responsive in WordPress.
Bauen SL is a construction contractor based in Barcelona Spain.  The website was designed to be responsive and multilingual based on WordPress CMS for user control and scalability.
Oliver Han Music
26th May, 2017

Oliver Han is a musician based in London, his website allows his fans to listen to his music and find out information about upcoming events and direct them to updates regarding new releases and contact.  This responsive design was made in WordPress.
Lyons O'Neill
20th March, 2015

Working with Lyons O'Neill to produce a front end to their customers. The goal was to simplify the website to represent the company core values with less visual distractions whilst modernizing for devices in a responsive manner. This project was to migrate from static to database driven content using WordPress which allowed the client to self-manage their own  content and marketing material as necessary.
Holden Harper
16th August, 2013

It was a great pleasure having been working with Holden Harper (chartered architects and engineers) based in Wimbledon.  The project brief was to bring their existing website from the static HTML site they had to a user-driven website using WordPress. Some of the requirements were to allow the staff to update the content on the site about recent architectural projects, additionally, to have it responsive on mobile devices.
One Holyrood B&B
14th June, 2013

One Holyrood B&B is a boutique bed and breakfast on the Isle of Wight aimed at offering its guests themed suites.   The website designed on WordPress allowed guests to request bookings and find availability, while also informing them about each suite and stay up to date on upcoming events on the island.