Recently, we upgraded the PCs in the office, our machines which are running Windows 7, with standard login kiosk displays all users on the system. This is including the local admin account.  As a potential security risk and an annoyance to the staff, I was requested to remove the admin account and hiding accounts that weren't relevant.  Through much searching I discovered the correct way to hide unnecessary user accounts is by doing the following: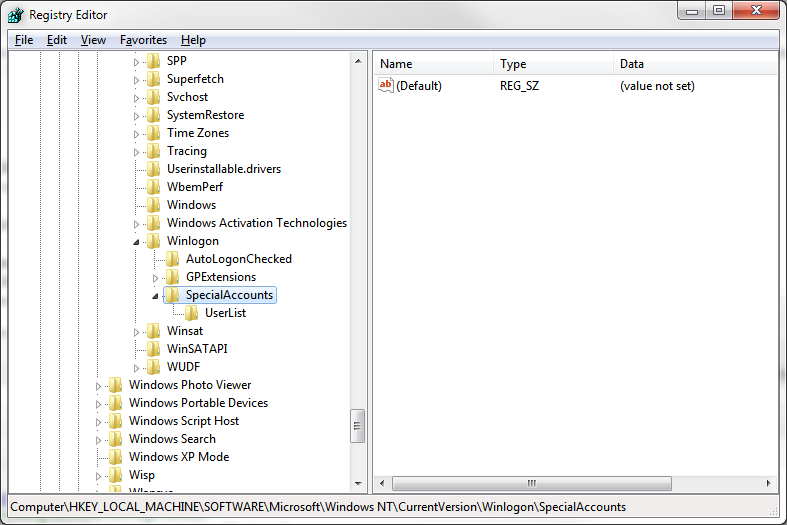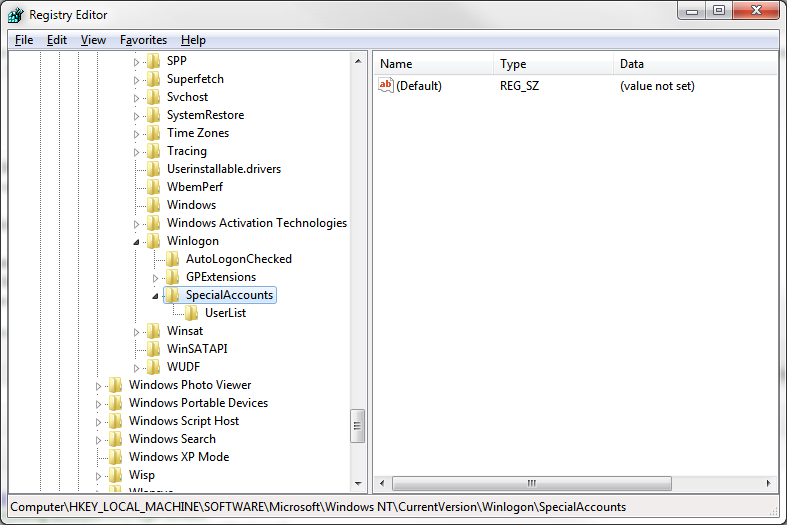 1) Run type regedit Once in regedit go to HKEY_LOCAL_MACHINE\Software\Microsoft\WindowsNT\CurrentVersion\Winlogon
2) In the left panel, right click on Winlogon and click New and click Key.
Type SpecialAccounts and press Enter
3) In the left panel, right click on SpecialAccounts and click New and click Key.
4) Type UserList and press Enter.
5) In right panel of UserList, right click on a empty area and click New then click DWORD (32bit) Value.
6) Type in the name of the user account that you want to hide and press Enter.eg: Everyday Account.
7) In the right panel, right click on the user account name and click Modify.

Quoted from: technet.microsoft.com
To hide the user account – Type 0 and click OK. (number zero not the letter) Whenever you want to use the account just unhide it by typing 1 instead of 0 (zero).